Suggestion: To a Future of Silicone with High Added Value
We aim develop products that correspond to infinite uses by providing high added value to silicone, a material of boundless possibilities.
Flame-Resistant Silicone RubberWe offer highly flame-resistant materials by employing compounding technologies.
We provide flame-retardant silicone rubber that can be used for candle and incense holders. (Conforms to flammability standard UL94V-0 by internal evaluation)
Silicone SpongesWe offer a range of materials utilizing our open cell sponge technologies with various pore sizes.
LIGHT FINE is the first of its kind - It is a light and comfortable silicone sponge liner. We have independently developed the first prosthetic liner made from our silicone rubber sponge. Lighter than conventional products, LIGHT FINE ensures smooth operability by combining stretch fibers, and furthermore, taking user comfort and movement into consideration, is a product with excellent breathability and moisture permeability.
*Certified by the Ministry of Health, Labour and Welfare
Part Number SC001P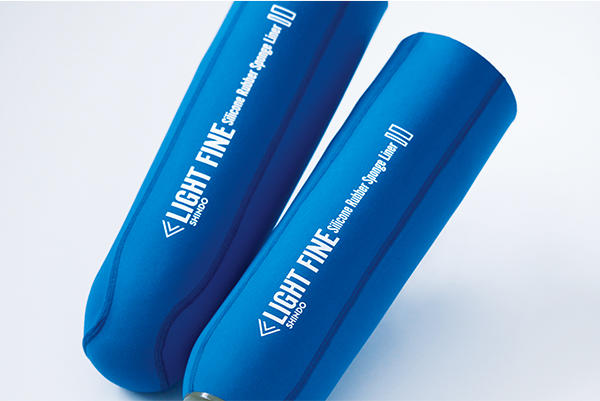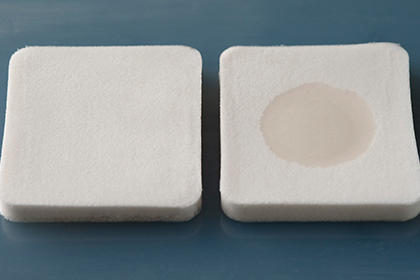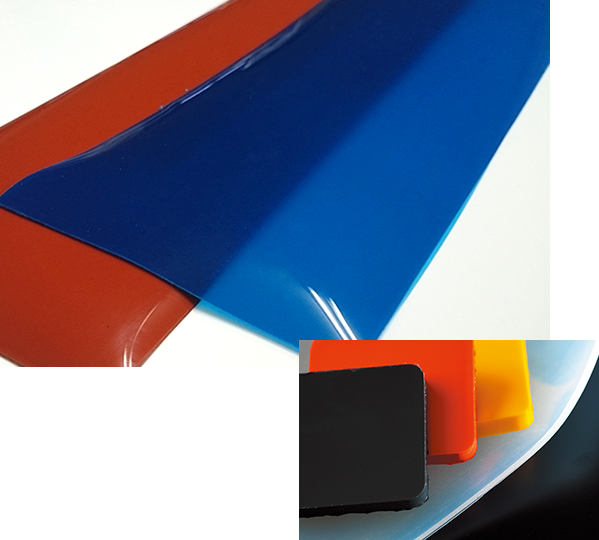 Multi-Layered Sheets<Coating technology for different materials>
· Coating on various materials is possible.
· Silicone after coating can be dealt with either adhesion or release.
· Silicone thin film coating (30μm ~) is possible.
<Lamination technology with different material> * Patent pending
· It is possible to laminate adhesion of difficult adhesion material and silicone.
Example: fluorine, polyimide, nylon, PET, etc.
· It is possible to hybridize the characteristics of different materials and the characteristics of silicone.
Example 1: fluorine / silicone ⇒ chemicals, high water vapor barrier film + heat resistant rubber
Example 2: Polyimide / Silicone ⇒ High heat resistance, high gas barrier film + heat resistant rubber