SHINDO's Social and Environmental Initiatives
To be a socially responsible company, we believe business activities and environmental conservation come hand in hand. At SHINDO, we undertake environmental preservation activities, helping to ensure that consumers feel at ease when using our products.

In November 2007, SHINDO acquired ISO 14001: 2004 certification for designing and implementing an environmental management system.
SHINDO will continuously work to improve and advance its environmental preservation activities.

Taking a step further, SHINDO implemented companywide policy, outlined below, to create a work environment that supports all our employees, balancing both work and childcare.
SHINDO Group's Environmental Policies
As a company that manufactures and processes materials such as silicone and others, we at the SHINDO Group, realize the importance of promoting environmentally conscious activities to take care of the environment and minimize our carbon footprint.
1)The SHINDO Group promotes energy and resource conservation, waste reduction and recycling based on its awareness that its business activities have an impact on the environment.
2) The SHINDO Group continues to improve its environmental management systems (EMS) built on the basis of the ISO 14001 standard, and works to prevent pollution by establishing environmental objectives and targets on a periodic basis and making attempts to achieve them.
3)The SHINDO Group complies with not only legal regulations related to the environment, but also other additional items to which it has agreed.
4)The SHINDO Group offers goods and services that customers can trust by remaining a group of companies that take the environment into consideration.
5)The SHINDO Group seeks to live within society as responsible, corporate citizens by instructing employees to practice techniques learned through EMS activities for reducing their carbon footprint, also in their homes.
6)By eliminating waste through the above activities, the SHINDO Group aims to improve efficiency and promote cost reduction.
Created on September 10, 2008
Revised on March 1, 2010
Revised on July 20, 2011
Revised on July 21, 2012
Tadashi Shindo, President and CEO
ISO 14001 Certification Acquired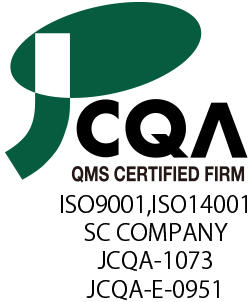 | | |
| --- | --- |
| Certified Organization | SHINDO SC Company |
| Scope of Registration | Development, Inspection and Post-Processing of Silicone |
| Date of Registration | November 19, 2007 |
| Registration Number | EC07J0111 |
| Certified By | Japan Audit and Certification Organization for Environment and Quality (JACO) |