Feature TX
Jul. 6, 2021
Item : SIC-196 / METALLIC KNOT MESH RIBBON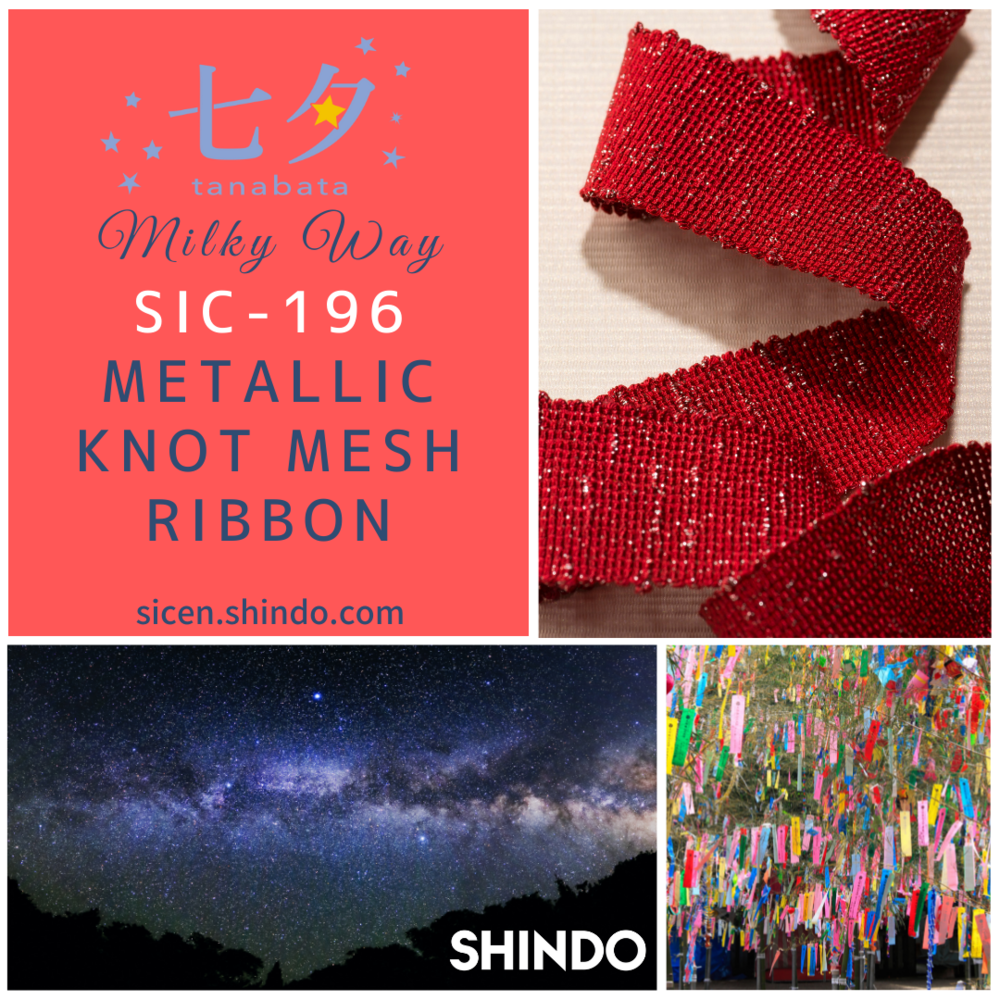 SIC-196 / METALLIC KNOT MESH RIBBON
We are excited to introduce our item , METALLIC KNOT MESH RIBBON / SIC-196.
Available in 2 sizes and 14colors.
A mesh ribbon woven and knotted with luxurious metallic yarns. The mix of yarns lend a touch of whimsy, as well as making it an ideal complement to tweedy fabrics.
For color cards and all other inquiries, please contact your sales representative.
Online Catalog