Feature TX
Jul. 9, 2021
Item : SIC-135 / COTTON HERRINGBONE TAPE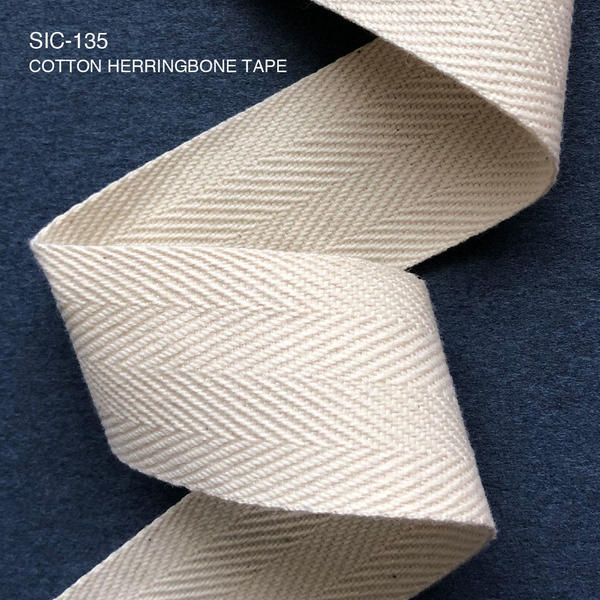 SIC-135 / COTTON HERRINGBONE TAPE
We are excited to introduce our item , COTTON HERRINGBONE TAPE / SIC-135.
Available in 7 sizes and 16colors.
C/#9000 is for piece dyeing tape. For size in 38mm & 50mm only C/#9000, C/#01 and C/#50 are available.
For color cards and all other inquiries, please contact your sales representative.
Online Catalog