Feature TX
Jan. 6, 2021
2022 SPRING & SUMMER COLLECTION vol.2

2022 SPRING & SUMMER COLLECTION vol.2
---
SIC-5562 POWER MESH KNIT TAPE
A mesh tape with excellent elasticity.
-The mesh structure opens by expansion and the trapped air inside is discharged outside.
-Since the tape itself is soft and thin, it is ideal for using with delicate and stretchy materials.
-This item is for piece dyeing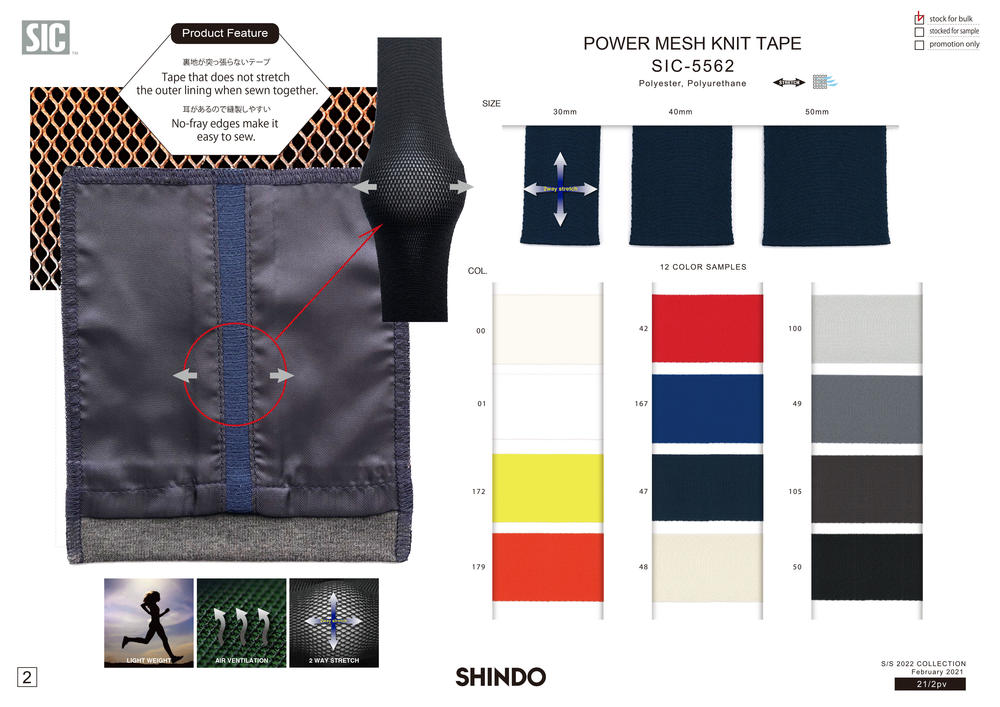 Online Catalog
---
COTTON SERIES
Cotton cords, piping and striped ribbons can be used for natural taste garments and accessories.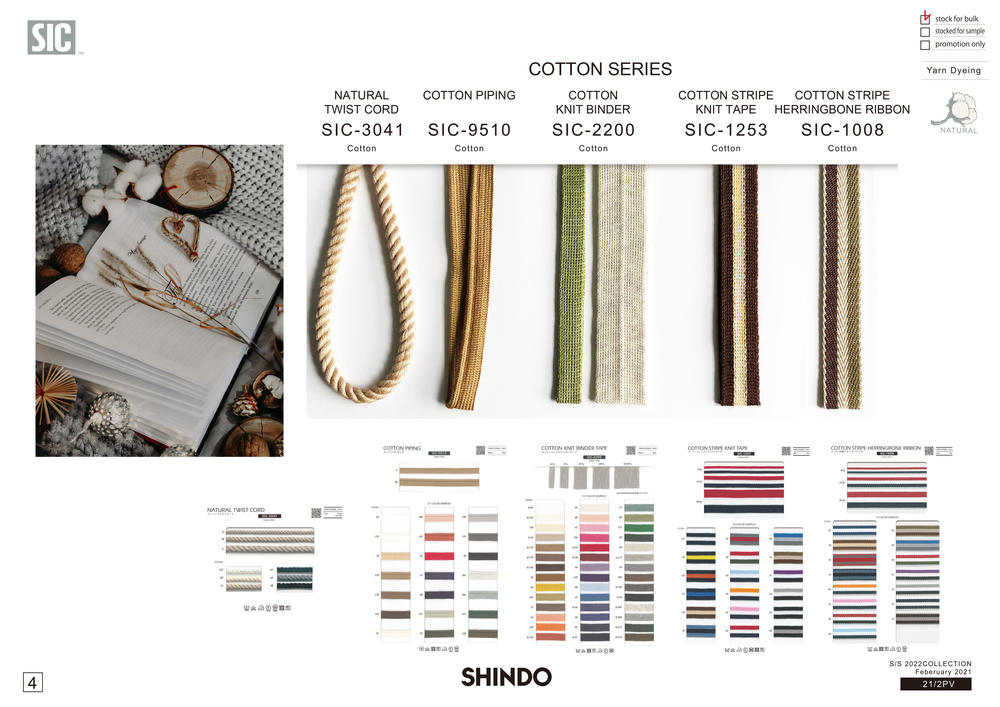 Online Catalog
SIC-1253 COTTON STRIPE KNIT TAPE
SIC-1008 COTTON STRIPE HERRINGBONE RIBBON
---
FLUFFY SERIES
A smooth and soft brushed feel.
Since made by Russell Mole, this item has less fiber loss and is also excellent in light resistance and robustness.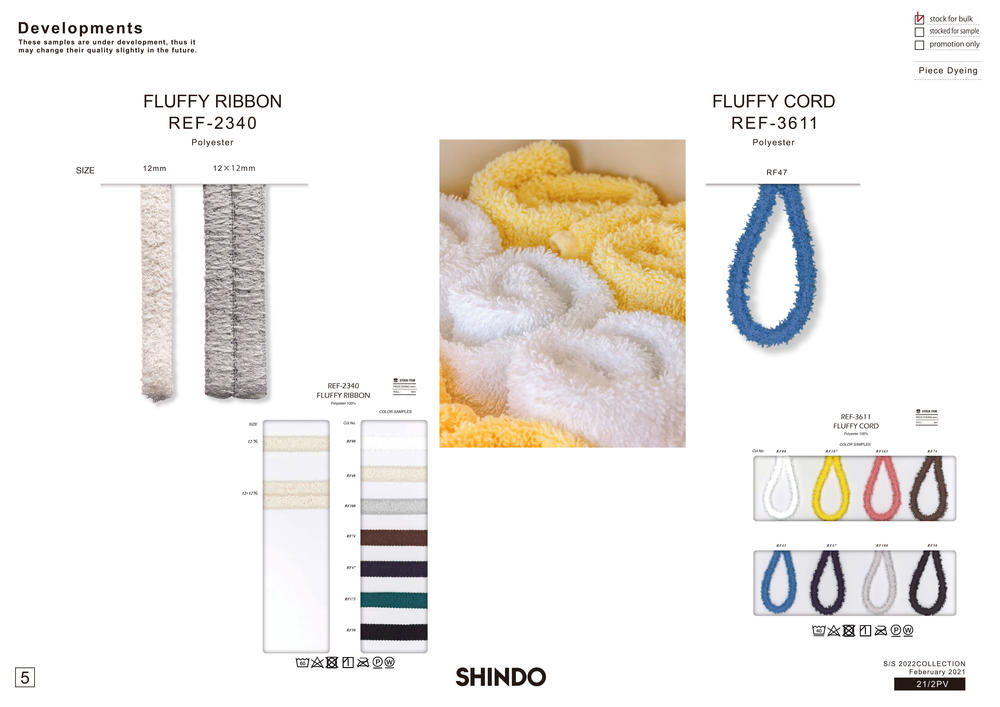 Online Catalog
---
NYLON BELT SERIES
A solid belt tape that has the suppleness of nylon and has a luxurious luster.
Since the item is for piece dyeing, it can be custom-made.
We have a lineup of 3 different kinds.
-Twill type. Thinner than other ones. (REF-940)
-Grosgrain type (REF-941)
-Plane type Thick but soft and have a familiar texture.(REF-942)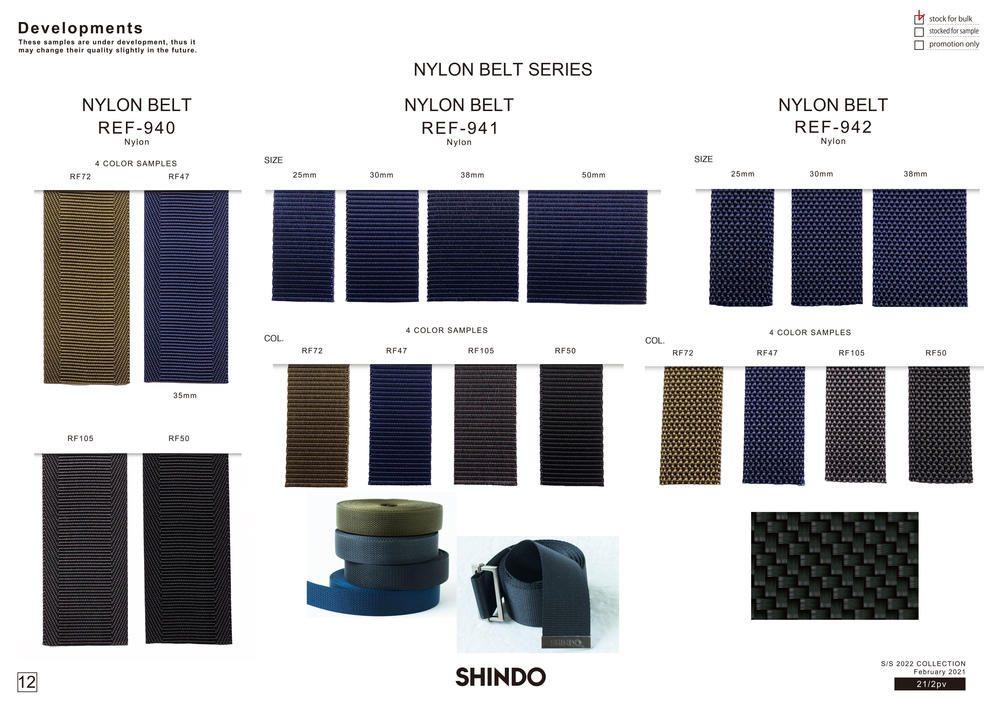 Online Catalog
---
Please contact us for detailed production information and sample requests.