Feature TX
Jan. 6, 2021
2022 SPRING & SUMMER COLLECTION vol.1

2022 SPRING & SUMMER COLLECTION vol.1
---
In the 2022 S / S season, SHINDO will propose products that are conscious of fusion with nature and sustainability.
54 colors have been added to the Rayon Grosgrain Ribbon (SIC-100), which is supple and has the unique luster of rayon.
Please check out the products that can be used to plan for spring&summer collection such as cotton trimming series, fluffy cord and recycled polyester material series.
Feel free to contact us for product details and sample requests.
---
SIC-100 RAYON GROSGRAIN RIBBON
54 new colors have been added. Made from rayon material, it has a supple and elegant texture.
Now it is available in a wide range of sizes.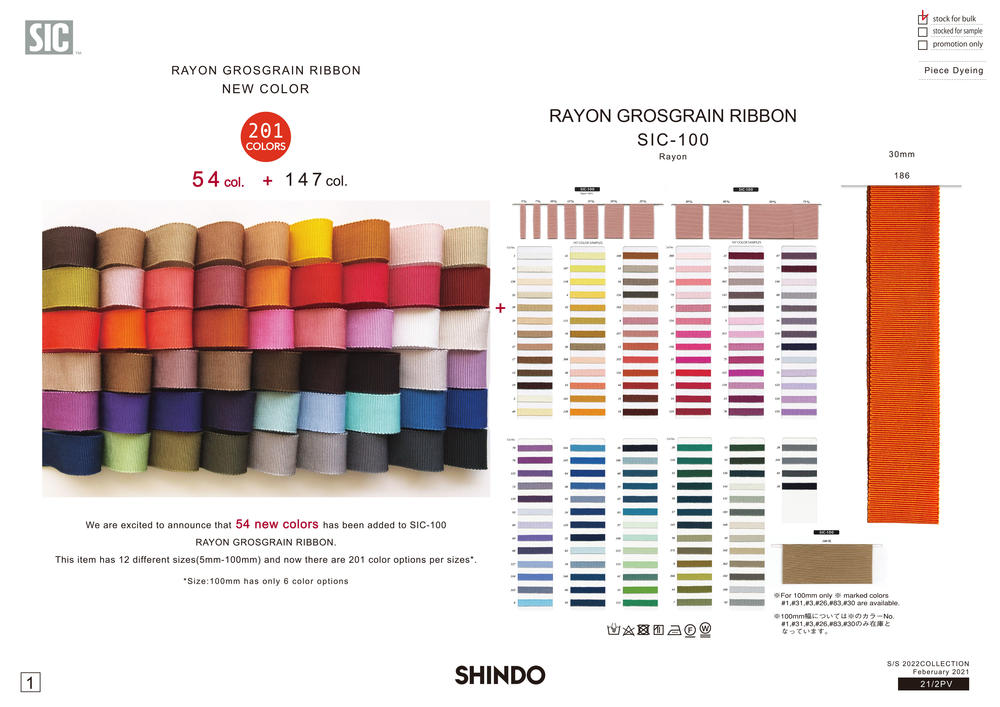 Online Catalog
SIC-100 RAYON GROSGRAIN RIBBON
---
SIC-2512 MOOSE VELVET TAPE
This item is a knitted ribbon developed with SHINDO's unique technology.
The advantage is not only to have a nice and soft texture, but also fiber does not easily come off and does not fray when the ribbon is cut so that it makes it easy to sew.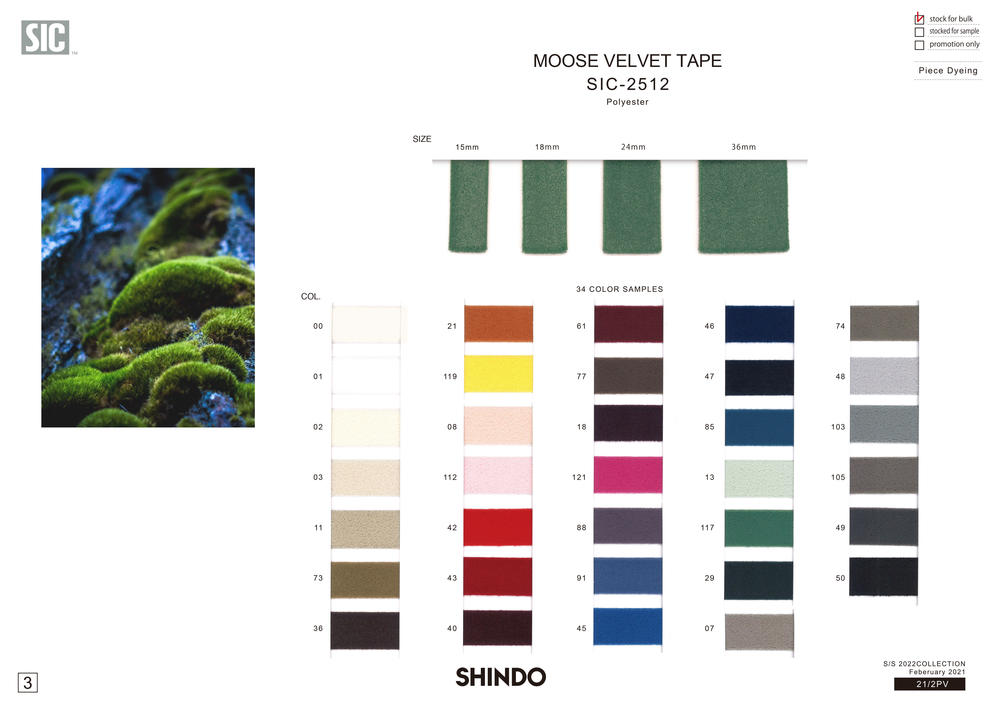 Online Catalog
---
REF-3171 SILK TRIMMING BRAID
REF-3172 SILK TWIST CORD
100% silk bellows cord and twist cord.
A thick trimming cord that can be used for motif embroidery, and a thin silk cord that can also be used for accessories.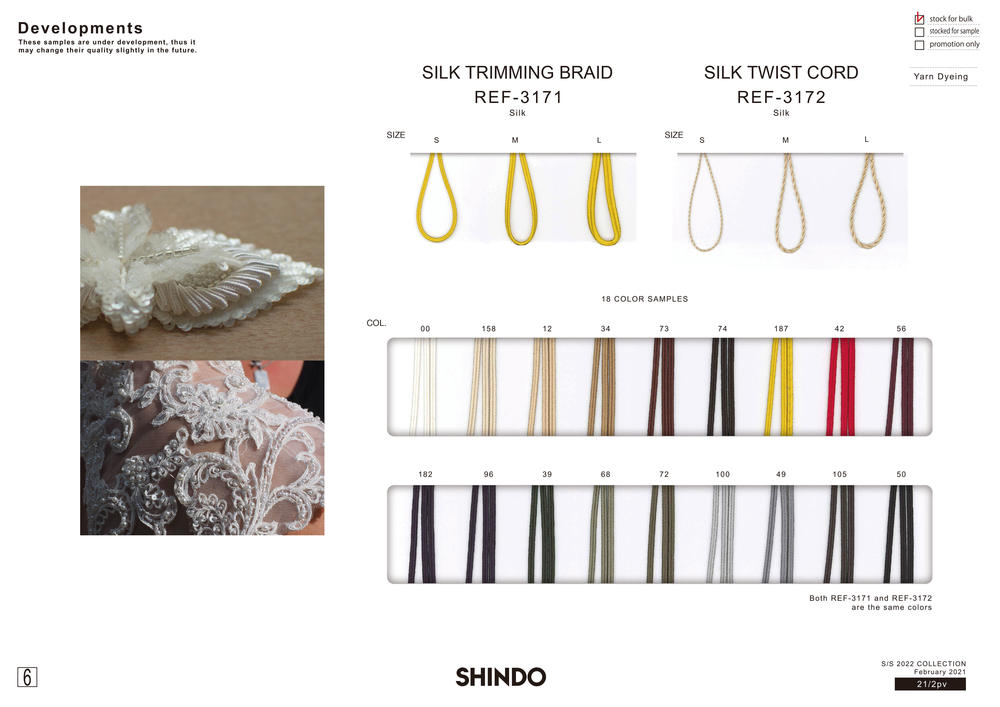 Online Catalog
---
Please contact us for detailed production information and sample requests.