We strive to be a production factory that provides world-class quality.
SHINDO carries out production that reduces costs and is eco-friendly while focusing on global business strategy.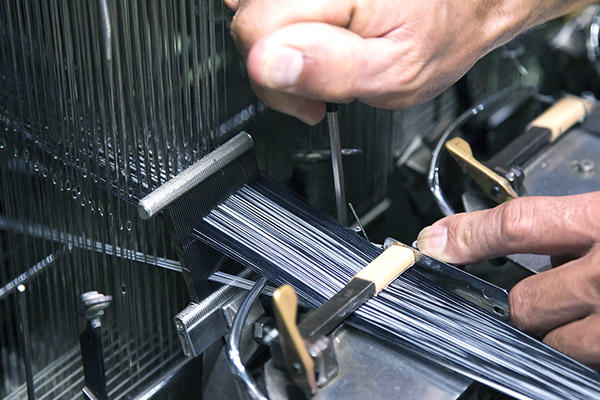 SHINDO

Quality

Human hands and eyes are indispensable for making fine adjustments, even for jobs using machines.
An artisan's intuition to act according to the circumstances, which has been long cultivated, cannot be imitated easily, even by AI.
We strive to improve technologies and the environment that are required for reliable craftsmanship, and we continue to work on manufacturing high-quality products made in Japan.
SHINDO's Production System
SHINDO Ishizuka Factory boasts integrated systems of small lot, large variety production for the entire processes, from planning and development to weaving and knitting to assembly, and dyeing (printing and post-processing).
We endeavor to deliver useful products to the world by maintaining product quality in eight categories and striking a balance in future-oriented development.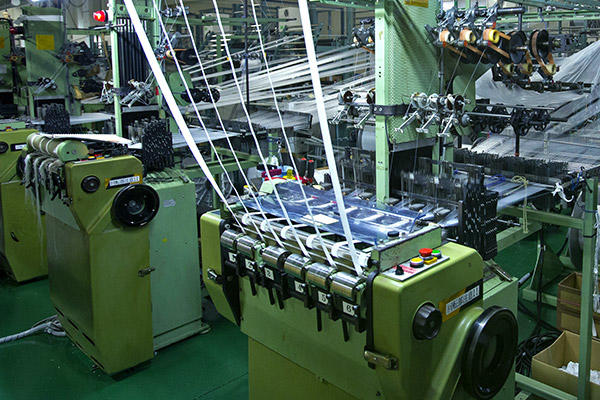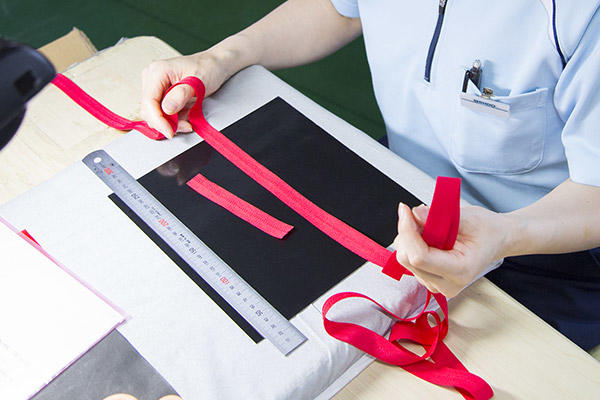 SDS Quality Control Standards
As demand for quality is becoming more stringent, we set out to create our own quality standards, the SDS (Quality Control Standards).
In cooperation with QTEC (Japan Textile Products Quality and Technology Center), we created these standards to match our company's needs, based on many textile-related test methods and quality standards. They specify procedures from preventing the occurrence of defects to responding when they occur. We are confident that they will help to further improve quality and stability in our products. Moreover, at SHINDO we have established a Quality Control sector in the Sales Headquarters, which carries out comprehensive quality control for all products.
Flow for Production Management, Research and Development, and Inspection of Products

Story
The SHINDO Story explains SHINDO "Craftsmanship," the locations where products are produced and the people who are involved in production.
Our Story