Feature TX
Oct. 4, 2023
SIC+ / SECONDARY PROCESSING Online Catalog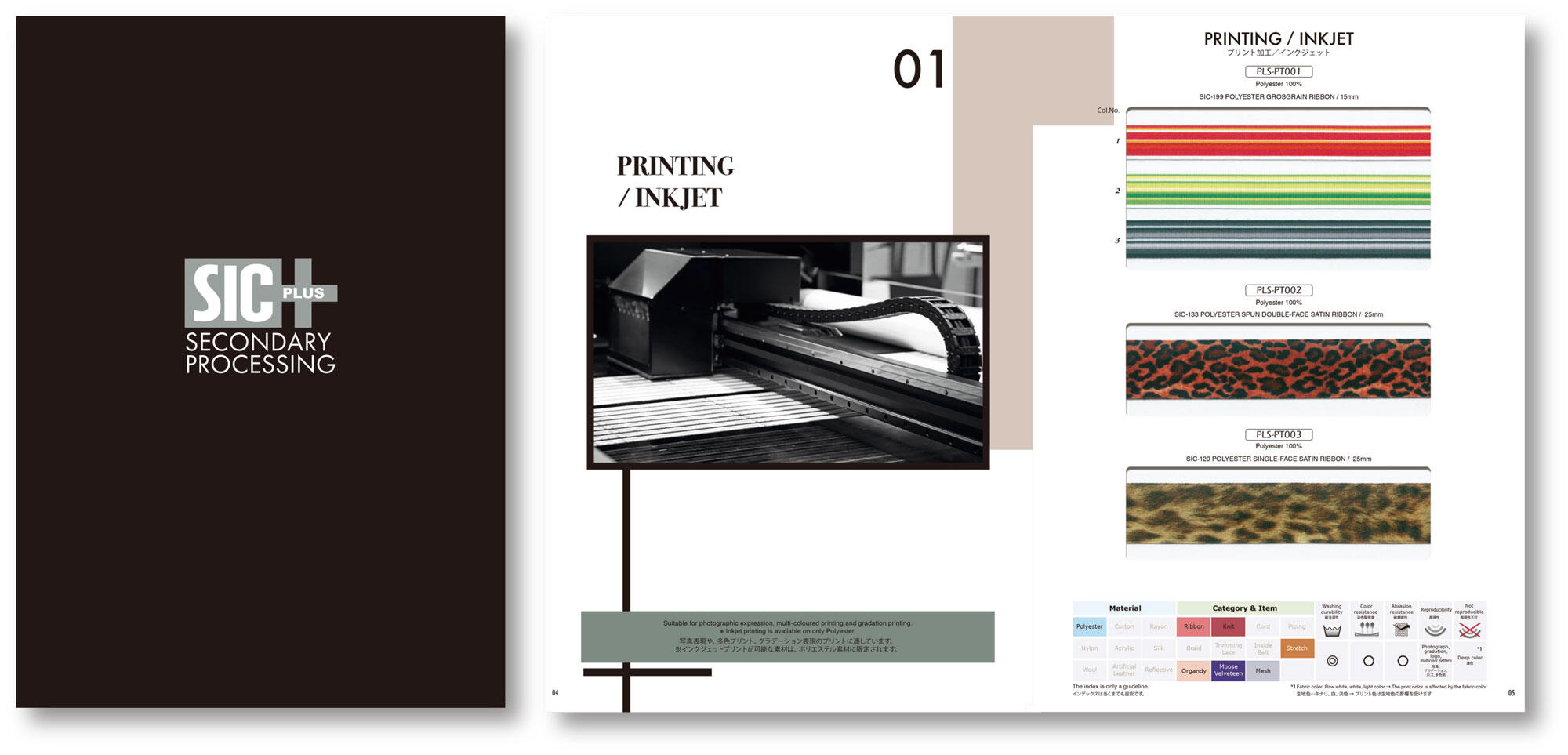 SIC+ / SECONDARY PROCESSING
By adding secondary processing to S.I.C. products, we can further increase functionality and product appeal as planned products.
From printing, embossing, pleating, embroidery, laser processing, tip processing, to water-repellent and deodorizing processing, we provide better products to meet customer needs.
In addition to the processing listed above, we also undertake a variety of secondary processing, so please contact us if you have a desired product.

Online Catalog