Feature TX
Oct. 31, 2023
New Item : SIC-5585 / MECHANICAL STRETCH KNIT TAPE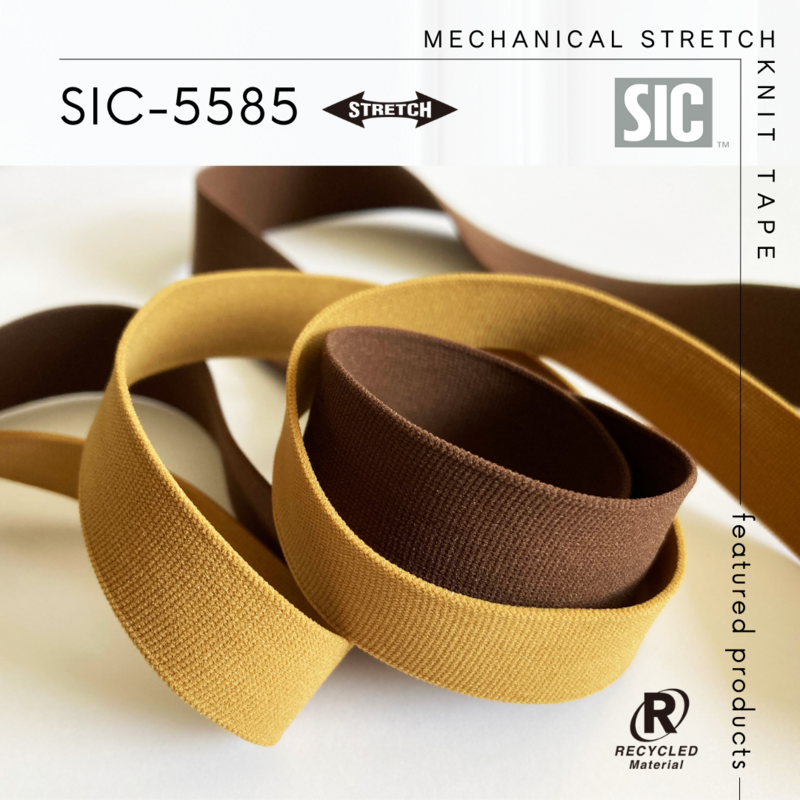 SIC-5585 / MECHANICAL STRETCH KNIT TAPE
We are excited to introduce our new item , MECHANICAL STRETCH KNIT TAPE.
Available in 6 sizes and 24colors.
Material  Polyester 100% : Piece Dyeing
For color cards and all other inquiries, please contact your sales representative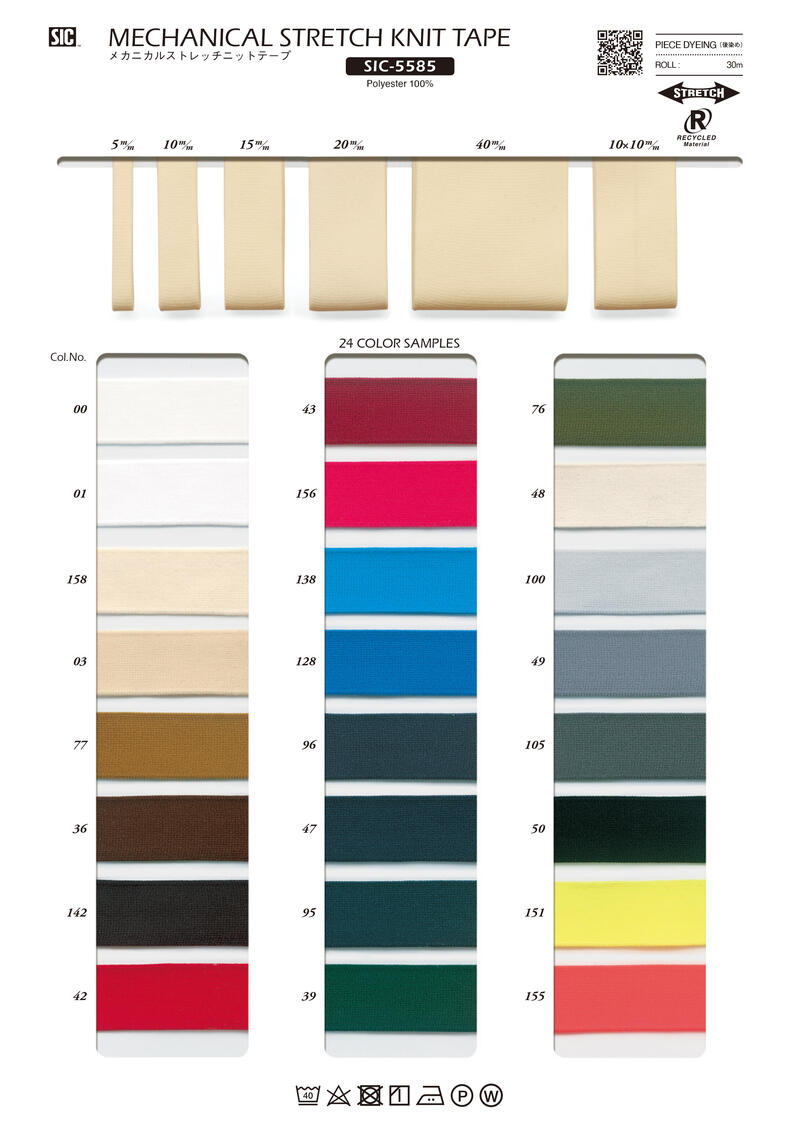 Online Catalog
https://sicen.shindo.com/products/sic-5585-00
---

To do our part in bringing about a sustainable society, we have added various items made with eco-friendly materials to the S.I.C. collection. These products were developed with a focus on eco-friendliness at every step from production through disposal, including a collection using recycled polyester threads (virgin), as well as reusable stretch tape made without polyurethane.
---