Feature TX
Jul. 13, 2023
Notice of Renewal of "S.I.C."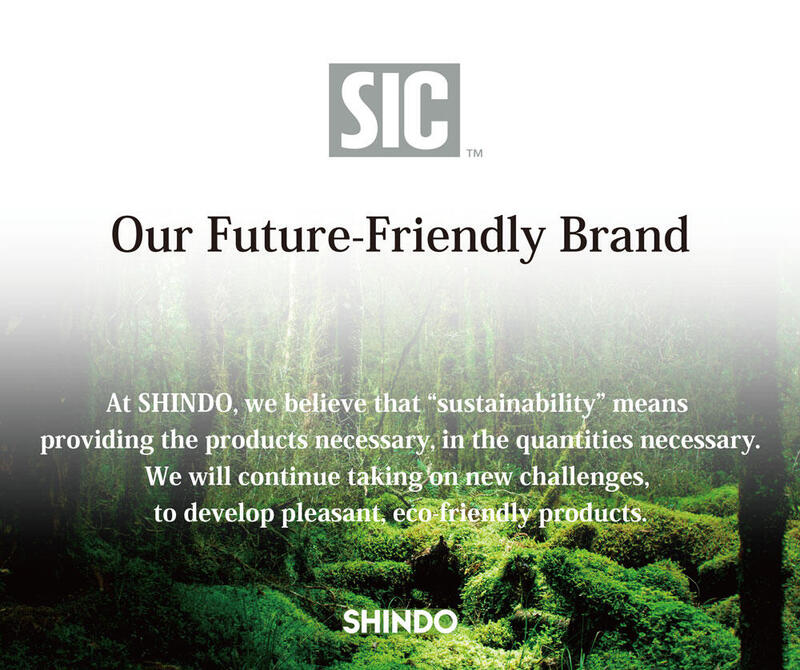 Dear customer
Notice of Renewal of "S.I.C."
 We hope that your company is doing well in this season of midsummer. We thank you for your continued support and business.
S.I.C., an original brand of clothing accessories that we have been patronizing for many years, has been renewed with the addition of new products under the theme of recycling and environmental friendliness, based on the concept of a future-friendly brand.
 We will continue to challenge ourselves to develop products that are friendly to people and the environment by reducing waste and meeting the demand for sustainability by providing the necessary products in the necessary quantities through our efficient and environmentally friendly production management system.
We sincerely appreciate your continued support and patronage for many years to come.
Yours truly
Please use the S.I.C. Online Catalog and S.I.C. Showroom to check for new products.
■S.I.C. Online Catalog https://sic.shindo.com