Feature TX
Jul. 25, 2022
AUTUMN-WINTER 2023/24 TRIM COLLECTION - part 1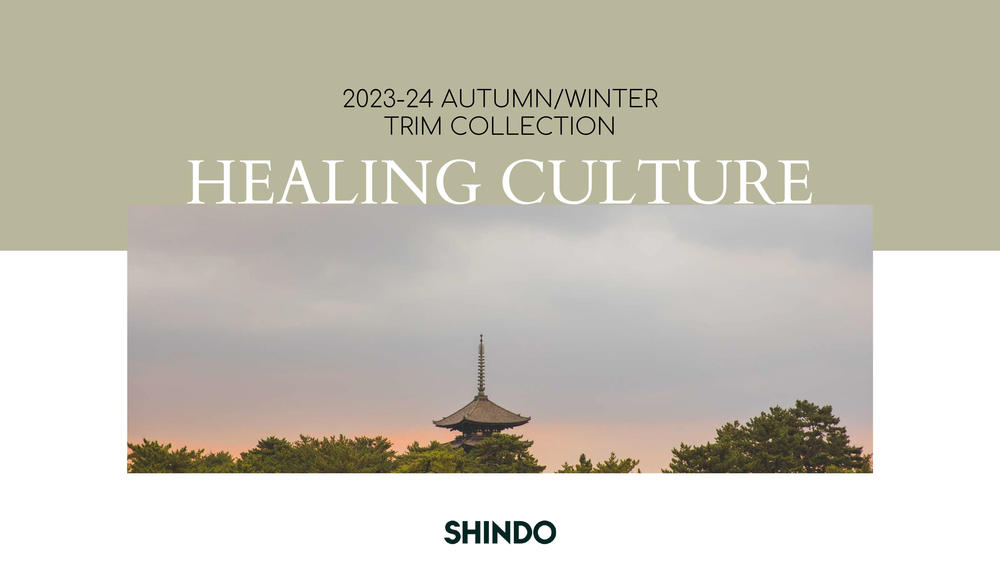 Healing Culture
---
With many of us making our effort to comfront climate changes and world affairs, natural material are gathering attention to pursue the needs.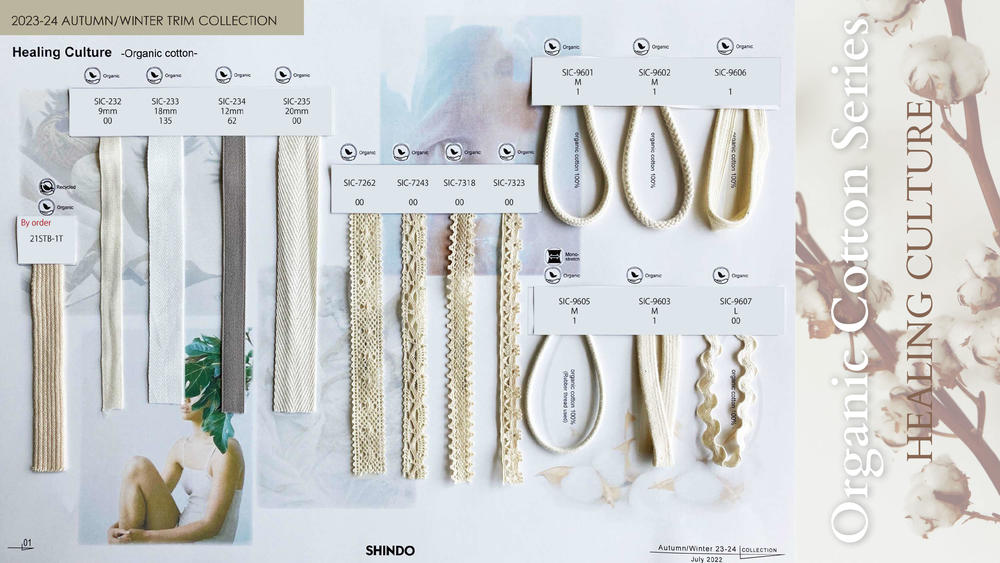 Wide variety of woven fabrics with delicate texture, lace with percise patterns and strings are offered to match various styles.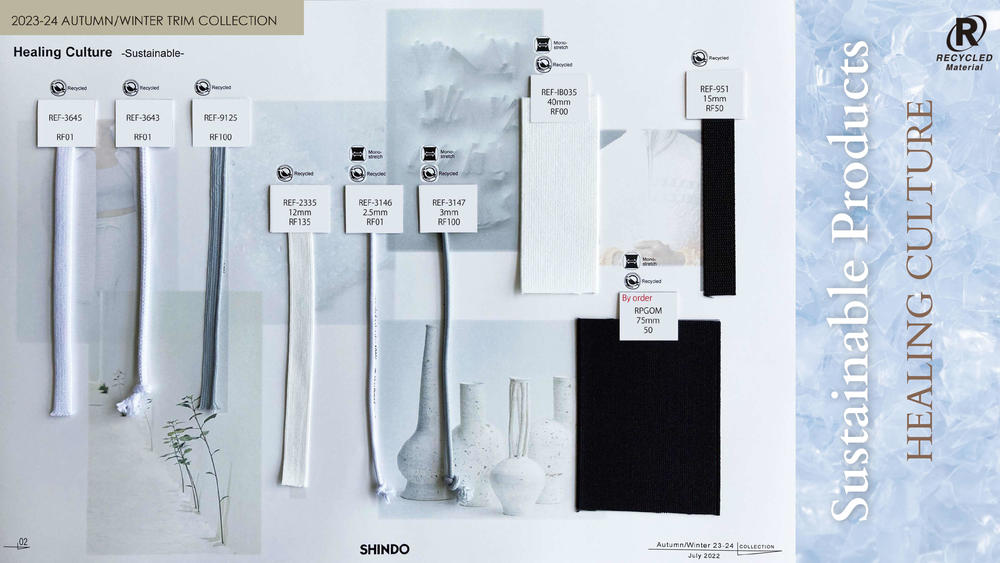 To accomidate growing sustainability awareness, we have collected simple neutral-colored recycled polyester products.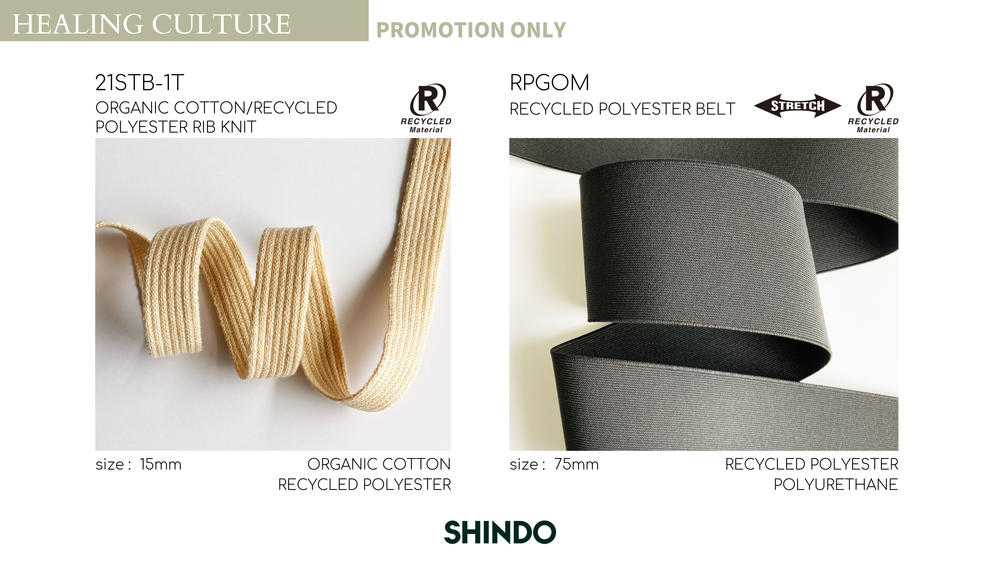 ※Promotion Only
・21STB-1T  21STB-1T is a knitted structure tape with soft touch including recycled polyester material
・RPGOM  RPGOM is a thick, solid, wide rubber including recycled polyester material that can be used for shoes (upper material) covering the instep.

*Contact us for detailed product information and sample requests.
---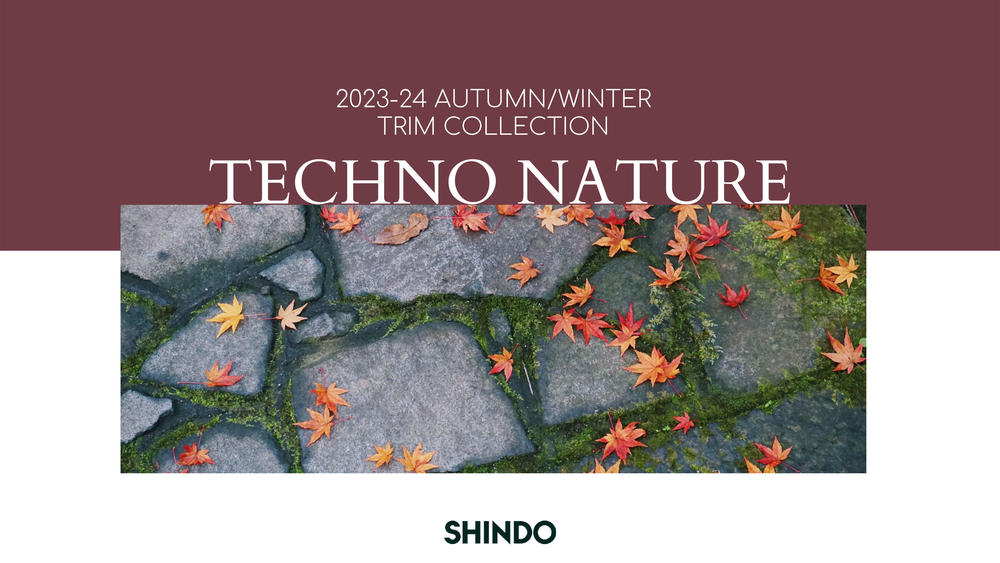 Techno Nature
---
100% Natural materials and fuctionality of trims are required as demands to coexist with nature is increasing and gathering attention.
Ribbons with natural textures made out of linen, wool, and cottons are gathered to accomidate the needs for sustainability.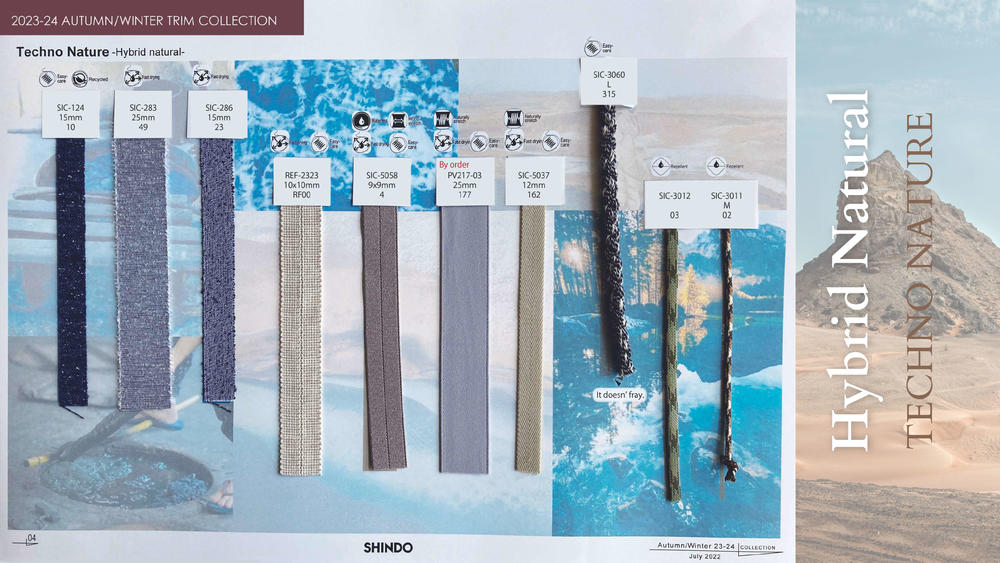 Products made with synthetic fiver with functionality of water absorption, quick dry, and stable physical properties.
SIC-3060 is assebled with fused yarn which avoids fraying with cut ends.
SIC-124 is made by cotton dyed yarn and silk-spun yarn with recycled short fiber, also known as "ecology silk". The tape is also very light weiht due to the cotton dyed yarn.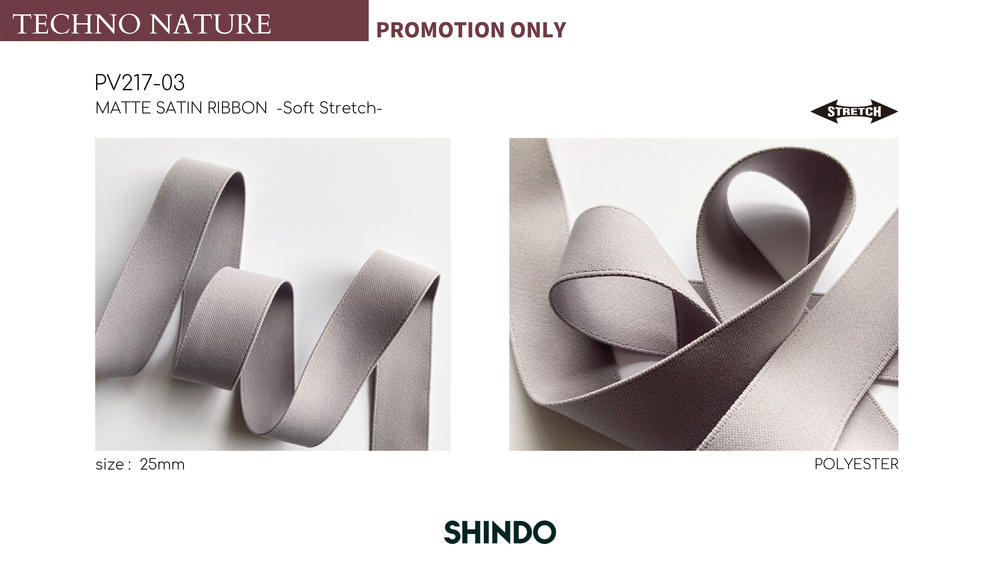 ※Promotion Only
・PV217-03  PV217-03 is very easy to handle because of natural elasticity without PU. It is easy to use on three dimensional objects, hard to unwind, and close to no deterioration due to polyurethane material.

*Contact us for detailed product information and sample requests.