Feature TX
Feb. 12, 2020
HOW TO USE vol.2 / SIC-162 POLYESTER SINGLE KNIT TAPE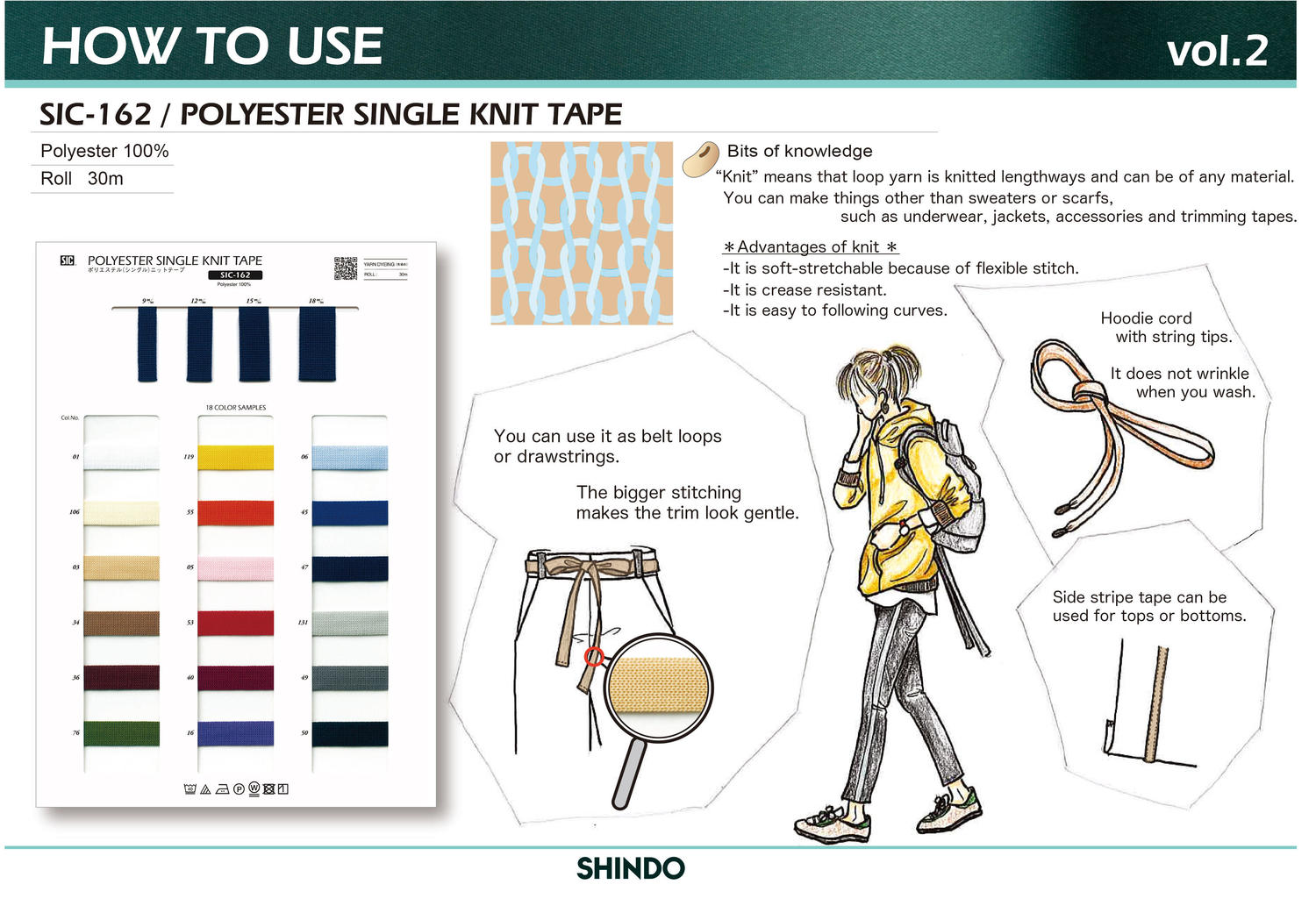 POLYESTER SINGLE KNIT TAPE/SIC-162
This is a standard item of single-face knit tape. It is made from 100% polyester and features reasonable resilience.
◇Product feature
It has a soft stretch that makes it easy to sew. You can use it for things such as binder tape or line tape.
This product is made of polyester, so it has an excellent dyeing property and durability polyester.
◉Bits of knowledge
"Knit" means that loop yarn is knitted lengthways and can be of any material.
You can make things other than sweaters or scarfs, such as underwear, jackets, accessories and trimming tapes.
*Advantages of knit *
・It is soft-stretchable because of flexible stitch.
・It is crease resistant.
・It is easy to following curves.
◇Usage
・You can use it as belt loops or drawstrings. The bigger stitching makes the trim look gentle.
・Hoodie cord with string tips.
・It does not wrinkle when you wash.
・Side stripe tape can be used for tops or bottoms.
Clik here for more information
Planning and Public Relations Department