NCF Resinply
(NCF+Thermoplastic Nonwoven Fabric ・ Film)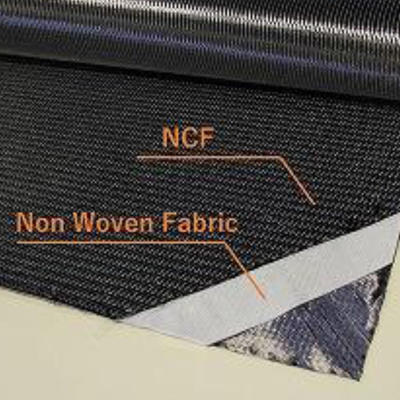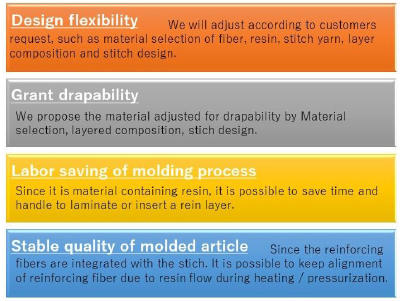 Our noncrimp fabrics (NCFs) have been used for various products in the aerospace, marine, civil construction, and repair and reinforcement fields.
We are proud to present a new fabric comprising a thermoplastic nonwoven fabric or film embedded between NCF layers with stitch bonding.
This type of fabric exhibits good drape properties, comparable to those of prepregs, and already contains a resin layer, thereby obsoleting the act of feeding resins after laminating the layers.
See the Product Catalog
* Data can be downloaded.
Representative example
Carbon fiber
Glass fiber
NCF Resinply
(NCF+Thermoplastic Nonwoven Fabric ・ Film)